Custom Made Artificial Silk Boxwood Hedges
Custom Made Artificial Boxwood Hedges to provide you with privacy and create that "Touch of Greenery" to your Outdoor or Indoor Living Space.
Shop Now
Majestic Custom Made Artificial Silk Trees
Main Entrance into Mineral Pool of the Grotto Spa where you see our Artificial Silk 12 Foot Custom Made Canadian Maple Tree surrounded by an assortment of our Artificial Silk Ivies, Artificial Silk Ferns and Artificial Silk Palms.
Shop now
Supplied Artificial Silk Palms and More
Supplied Artificial Silk Custom Made 12 Foot Fig Tree, Areca Palm Trees, Bamboo Palms Trees, Dragon Trees, Ming Aralia Trees and Assorted Plants to create a prehistoric setting for the Museum in Canora, Saskatchewan.
Shop Now

100% Canadian Owned & Operated
Since 1979

Trusted Name for Over 40 Years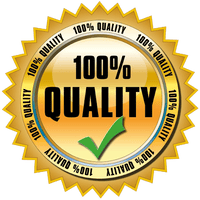 Silk Plants Canada Story
The story so far
Silk Plants Canada Story: In 1979 we started Dr. Plant Tropical Foliage Corporation in Saskatoon, Saskatchewan. It was the first retail store for live tropical plants that also offered leasing and maintenance of live tropical plants. A few years later we were introduced to the world of Artificial Plants and Silk Fig Branches. When we started having some issues with live tropical Fig Trees not surviving in low light areas Rodney started to experiment with inserting Silk Fig Branches into the dried-out trunks of the live tropical Fig Trees. We then replaced the live Fig Trees with the Artificial Silk Fig Trees. No one realized that Rodney's Custom-Made Silk Trees were not real. As this was such a great success it was a natural transition that the way to solve this problem was to replace live tropical Trees with Artificial Plants and Custom-Made Artificial Silk Trees.
Since we were familiar with botany of live plants and trees, we knew how to botanically duplicate Silk Plants and Silk Trees. We were one of the first in Canada to provide Artificial Silk Plants and Custom-Made Artificial Silk Trees to our commercial clients as well as offer Artificial Silk Plants and Custom-Made Artificial Silk Trees to the average consumer through our retail stores. We saw the opportunity in 1998 to start selling Artificial Silk Plants and Custom-Made Artificial Silk Trees through the world wide web under
Silkplantscanada.com.
We will Custom-Make Artificial Silk Trees up to 12 Feet and ship anywhere in Canada and the USA. To date we still provide and sell the finest quality Artificial Silk Plants and Custom-Made Artificial Silk Trees in Canada. We are recognized by Architects, Interior Designers, Interior Decorators, Hospitality Industry and the Movie Industry for providing quality, largest selection of Artificial Silk Plants and Custom-Made Artificial Silk Trees followed by premium service.
A bit of history of Artificial Plants
A millenary tradition
Floral wreaths made by the ancient Egyptians were formed from thin plates of horn stained in different colors. They also sometimes consisted of leaves of copper, gilt or were silvered over. The ancient Romans excelled in the art of imitating flowers in wax and in this branch of the art attained a degree of perfection which has not been approached in modern times. Crassus, renowned for his wealth, gave to the victors in the games he celebrated at Rome crowns of artificial leaves made of gold and silver.