Custom Made Artificial Silk Boxwood Hedges
Custom Made Artificial Boxwood Hedges to provide you with privacy and create that "Touch of Greenery" to your Outdoor or Indoor Living Space.
Shop Now
Majestic Custom Made Artificial Silk Trees
Main Entrance into Mineral Pool of the Grotto Spa where you see our Artificial Silk 12 Foot Custom Made Canadian Maple Tree surrounded by an assortment of our Artificial Silk Ivies, Artificial Silk Ferns and Artificial Silk Palms.
Shop now
Supplied Artificial Silk Palms and More
Supplied Artificial Silk Custom Made 12 Foot Fig Tree, Areca Palm Trees, Bamboo Palms Trees, Dragon Trees, Ming Aralia Trees and Assorted Plants to create a prehistoric setting for the Museum in Canora, Saskatchewan.
Shop Now

100% Canadian Owned & Operated
Since 1979

Trusted Name for Over 40 Years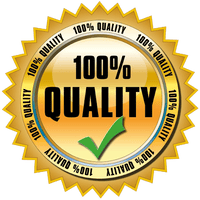 Silk Plants Canada Story
The Silk Plants Canada story began in 1979 with the establishment of Dr. Plant Tropical Foliage Corporation in Saskatoon, Saskatchewan. It marked a significant milestone as the first retail store in the area to offer live tropical plants, along with leasing and maintenance services for these green beauties. Little did they know that this venture would eventually lead them into the world of artificial plants and silk foliage. A few years later, the team at Silk Plants Canada was introduced to the wonders of Artificial Plants and Silk Fig Branches. They stumbled upon a unique solution when live tropical Fig Trees faced challenges in low-light areas. Rodney, a visionary mind in the company, started experimenting by inserting Silk Fig Branches into the dried-out trunks of the live tropical Fig Trees. The results were astounding. The live Fig Trees were then replaced with Artificial Silk Fig Trees, and the seamless transition went unnoticed. This successful innovation laid the foundation for their journey into the world of custom-made silk trees. As more and more customers embraced the idea of Artificial Plants and Custom-Made Artificial Silk Trees, the collections at Silk Plants Canada expanded to cater to various needs. They offer a wide range of products, from Clear Outs, Artificial Boxwood, and Faux Boxwood Mats & Panels for both indoor and outdoor spaces to Artificial Ferns, Silk Arrangements, Grasses, Palms, Cactus, Bonsai, and Accessories to Complement any decor. Their passion for providing high-quality, lifelike artificial greenery is evident in their meticulously crafted products. You'll find a diverse array of 3-foot to 12-foot Custom Made Trees on Natural Wood, silk plants, and custom-made boxwood hedges adorning various spaces. Silk Plants Canada's products have found their way into numerous settings, such as offices, restaurants, museums, shopping malls, golf courses, yacht clubs, commercial locations, hospitals, doctor's offices, churches, schools, grocery stores, supermarkets, health centers, resorts and spas, cannabis stores, retail stores, theatre productions, movie studios, recreational centers, retirement communities, lobbies, condos, and, of course, countless homes. Whether it's creating a lush, low-maintenance oasis for a commercial space or adding a touch of greenery to one's own living space, Silk Plants Canada has become a go-to source for lifelike artificial greenery. Their dedication to quality and innovation has made them a trusted name in the world of artificial plants, enriching environments with the beauty and essence of nature, minus the maintenance. As the story continues to unfold, Silk Plants Canada remains committed to bringing the beauty of nature to spaces, creating lasting impressions, and providing solutions for those seeking the charm of greenery without the constraints of natural plants.
The story of Silk Plants Canada's success is deeply rooted in their expertise in botany and their pioneering spirit. With a solid understanding of live plants and trees, they possessed the knowledge to botanically duplicate the beauty of Silk Plants and Silk Trees like no other. This unique skill set positioned them as trailblazers in Canada, making them one of the first to introduce Artificial Silk Plants and Custom-Made Artificial Silk Trees to both commercial clients and retail consumers. In 1998, Silk Plants Canada recognized the immense potential of the internet and seized the opportunity to expand their reach by launching their online platform, Silkplantscanada.com. This move allowed them to offer their premium Artificial Silk Plants and Custom-Made Artificial Silk Trees to customers across Canada and the USA. From small potted plants to impressive 12-foot creations, they cater to various preferences and deliver their products anywhere in the region. Throughout the years, Silk Plants Canada's commitment to quality and customer satisfaction has remained unwavering. Their finely crafted Artificial Silk Plants and Custom-Made Artificial Silk Trees have earned them recognition from various industries, including Architects, Interior Designers, Interior Decorators, and the Hospitality and Movie industries. The trust they have gained is a testament to their dedication to providing the finest selection of lifelike greenery. Silk Plants Canada's success is not only attributed to their remarkable products but also to their exceptional service. Their commitment to delivering premium service to their customers has solidified their position as a trusted name in the industry. Whether assisting with interior decor projects or enhancing movie sets with realistic foliage, Silk Plants Canada has garnered respect and acclaim from their clientele. As they continue to grow and evolve, Silk Plants Canada remains focused on maintaining the highest standards of quality and innovation. Their legacy of providing Artificial Silk Plants and Custom-Made Artificial Silk Trees that mimic the beauty of nature continues to flourish, enriching spaces with the allure of greenery and offering a hassle-free alternative to live plants. With a deep-rooted passion for botany and a vision for creating lifelike artificial greenery, Silk Plants Canada has become a driving force in the world of artificial plants, bringing the beauty of nature to homes, offices, and various commercial spaces across Canada and beyond.
A bit of history of Artificial Plants
A millenary tradition
Floral wreaths made by the ancient Egyptians were formed from thin plates of horn stained in different colors. They also sometimes consisted of leaves of copper, gilt or were silvered over. The ancient Romans excelled in the art of imitating flowers in wax and in this branch of the art attained a degree of perfection which has not been approached in modern times. Crassus, renowned for his wealth, gave to the victors in the games he celebrated at Rome crowns of artificial leaves made of gold and silver.